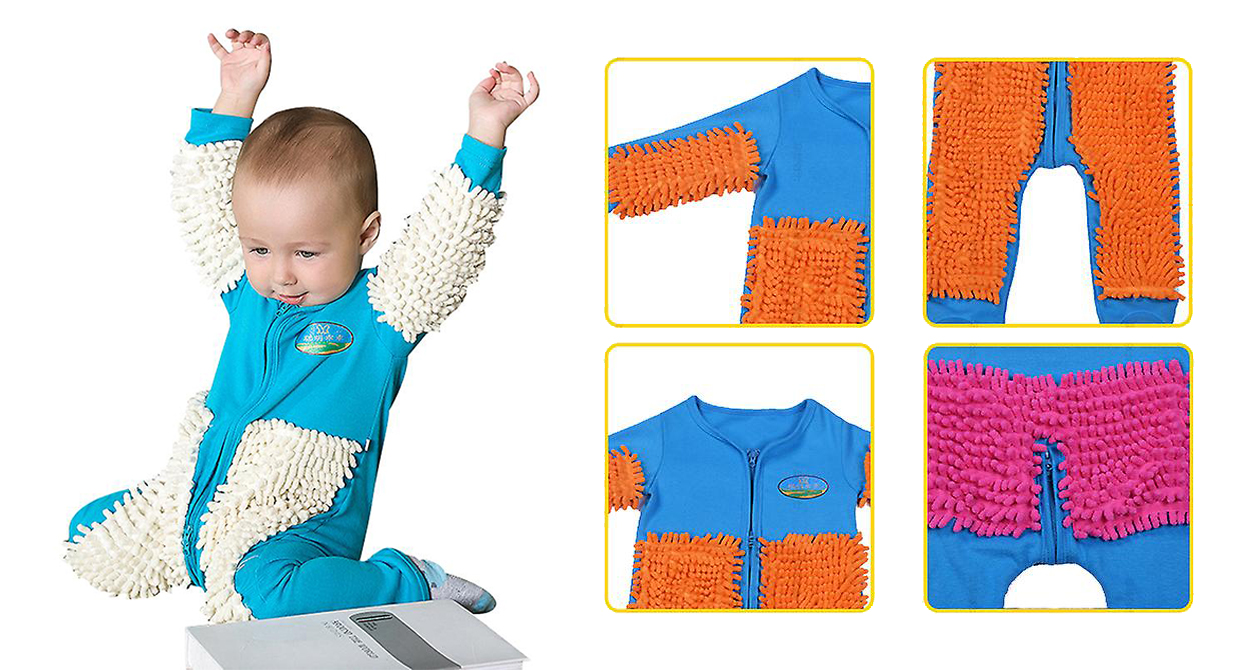 Yep, cleaning rompers exist because apparently it's never too soon to teach your child the importance of chores!
The amusing new product, now being sold on Amazon and through Fruugo Australia, is the perfect solution for new parents finding it difficult to keep their house clean.
We get it, being a parent can be exhausting, and the duty of 'Mum' or 'Dad' often leaves you little time or energy to dust, mop, sweep and clean and if your bub's already crawling all over the joint, there's no harm in reaping the benefits, right?
The cleaning rompers are machine-washable, soft and made of high quality cotton. Each one features four ultra-absorbent mop head areas down the arms, torso and legs "designed to clean and shine your floor."
Fruugo Australia says the onesie is "great for casual daily wear or as a funny costume for new crawlers."
Hilariously, the product also boasts fitness benefits for your bub, "crawling is an effective workout to burn off energy and tone body muscle, your baby will become stronger and healthier while mopping."
Purchasers with a sense of humour have left mixed reviews.

Ang D was surprised to find "you have to buy the baby separately", while Brooke admitted it had disappointing results saying "It did not work as I had planned, instead of a clean floor I had a smudgy circle of drool. This is either a bad product or I have a lazy baby." We're thinking it's the latter.

The only question now is what colour onesie are you going to buy?
Happy crawling cleaning!
Image Credit: Fruugo Australia