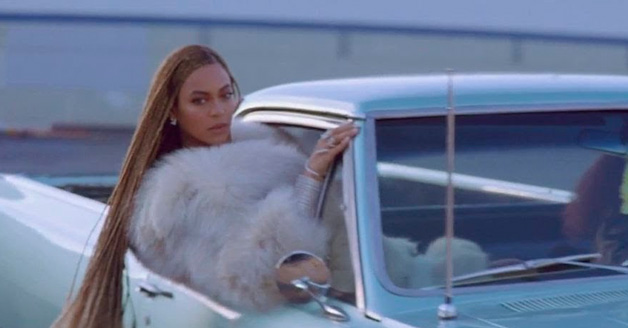 Rolling Stone has released a list of 'Best Music Videos' ranking the greatest music videos of all time and Beyoncé has taken the number one spot. The 39-year-old has earned the title for her music video for 'Formation.'
The single was released in February of 2016, and the official video on Youtube currently has over 250 million views. The song was nominated for numerous awards, and won a Grammy for Best Music Video in 2017.
Coming from her album, 'Lemonade,' the single peaked at number 17 on the ARIA charts, and number 10 on the Billboard Hot 100. The video itself was directed by Melina Matsoukas.
Rolling Stones' 'The 100 Greatest Music Videos' list describes the video with:
"If Beyoncé's self-titled visual album established her as one of the greatest artists of all time, her surprise-released "Formation" video (and ensuing album Lemonade) marked her as one of the most important. She partnered with directer Melina Matsoukas, who culled inspiration from the likes of Maya Angelou, Octavia Butler, and Toni Morrison in a striking commentary on significant moments in black American history. In under five minutes, Beyoncé moves from a plantation-style house where the black denizens are the masters not the slaves to the top of a sinking police car. Notably, she released the video in the first week of Black History Month 2016, the day in between what would've been Trayvon Martin's and Sandra Bland's birthdays. Days later, she would perform the song at the Super Bowl, surrounded by dancers in outfits inspired by the Black Panthers. "I wanted to show — this is black people," Matsoukas told The New Yorker. "We triumph, we suffer, we're drowning, we're being beaten, we're dancing, we're eating, and we're still here." —B.S."
---
Who else made the list? Keep reading for the top 10!
"From Adele to ZZ Top — our ranked list of the best music videos of all time," Rolling Stone says.
---
2. Johnny Cash, "Hurt"
---
3. Madonna, "Vogue"

---
4. Childish Gambino, "This Is America"

---
5. New Order, "The Perfect Kiss"

---
6. Beastie Boys, "Sabotage"

---
7. D'Angelo, "Untitled (How Does It Feel?)"

---
8. Peter Gabriel, "Sledgehammer"

---
9. Guns N' Roses, "November Rain"

---
10. Michael Jackson, "Billie Jean"

---
See their full Top 100 list at their website here
---
Image Credit: (Beyoncé / Youtube)